The Peoples of the Beagle Voyage
Before his voyage, Charles Darwin's world was very narrow. His associates were largely of his social class,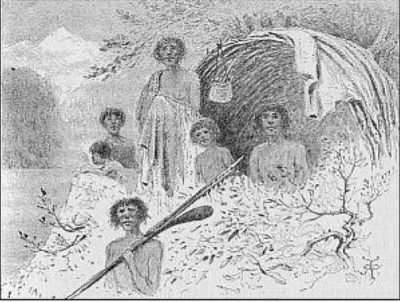 though he lived in large cities among different classes when he went to University. He befriended a black man while in school who taught him taxidermy. On the Beagle voyage he encountered people and cultures from around the world. Although his ideas about other cultures were shaped by 19th century British upper class attitudes, he developed some attitudes that were more enlightened by today's standards. His disdain for slavery, shaped by his experiences with it in South America, was strong and made him a powerful voice in discussions of British policy during the American Civil War. His thoughts on people in less developed lands were benevolent, but rather paternal. We'll explore the complex relationship he had with people different than him and how attitudes in his time have shaped attitudes today.
The Voyage of the Beagle
For almost five years, Charles Darwin sailed on the HMS Beagle as its naturalist and as the companion to its captain Robert Fitzroy. He left Plymouth dockyard a naïve 22-year-old, not yet a "finished naturalist" according to his mentor John Henslow. Despite nearly constant sea sickness, a month-long fever that nearly killed him, and bouts of home sickness, he proved to be a sturdy sailor. He took many tracks inland across South America, exploring jungles, climbing the Andes, observing human cultures, and riding with the gauchos on the pampas. He saw the Islands of the South Pacific, and toured Australia and South Africa. On these journeys, he collected specimens and thought deeply about the patterns of life, patterns that shaped his thoughts of evolution. Travel with him in this presentation as he recounts stories of his journeys and his life at sea aboard the Beagle.
The Galapagos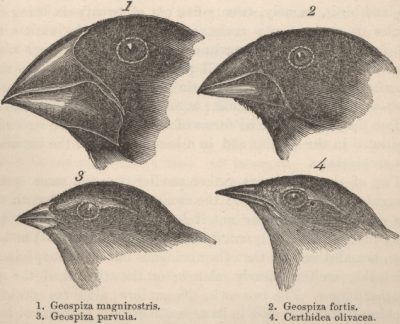 The Galápagos Islands stood out in Darwin's mind as a key destination in his travels. He anticipated a tremendous opportunity to witness exciting geology and wildlife. Though the geology disappointed, the wildlife was beyond his expectations. This presentation chronicles his observations and his thoughts about the nature of life while on the Islands. His limitations as a budding naturalist became apparent to him later as a result of his errors in collecting there. In spite of this, his collections were pivotal in his developing theory of natural selection.